隔離病毒,不隔離愛!疫情當前,不少國際友人選擇留守佛山,主動參與防控工作。今天,就讓我們來看看,外國友人在佛山發來的"暖心應援"。
  Virus sets us apart, but love unites. Facing the novel coronavirus disease (COVID-19) epidemic, a number of foreign friends determine to stay in Foshan. Today, let's take a look at the warmhearted supporting behavior of foreign friends in Foshan.
  留在佛山 我們也想出份力
  疫情發生以來,許多外國友人心系中國疫情,通過不同形式支援疫情防控工作。他們有的婉拒回國邀請,有的竭盡所能捐款捐物,有的四處奔走幫助募集防控物資……
  Since the outbreak of COVID-19, many foreign friends have been concerned about the epidemic in China and supported the prevention and control work in various ways. Some of them refused to evacuate; some rushed to make donations in cash and kind; and others traveled around to collect medical supplies.
  禪城中心醫院的洋醫生黃小龍拒絕了回國的邀請,作為一個醫生,他清楚地知道這次疫情的實際情況,也對佛山的防疫措施有信心。此外,他還組織志愿者團隊,向33個國家的友人免費派發口罩,并編制了防控指南,想幫助盡可能多的人。
  Dr. Neil, Director of International Health Care Unit (IHCU) from Foshan Chancheng Central Hospital, refused to return to India. As a doctor, he knew the actual situation of the epidemic and had faith in the prevention and control work in Foshan. In addition, he made a free masks distribution to foreigners from 33 countries and to their Chinese families and also made the basic guidelines for the prevention and care for COVID-19 for the foreigners in Foshan.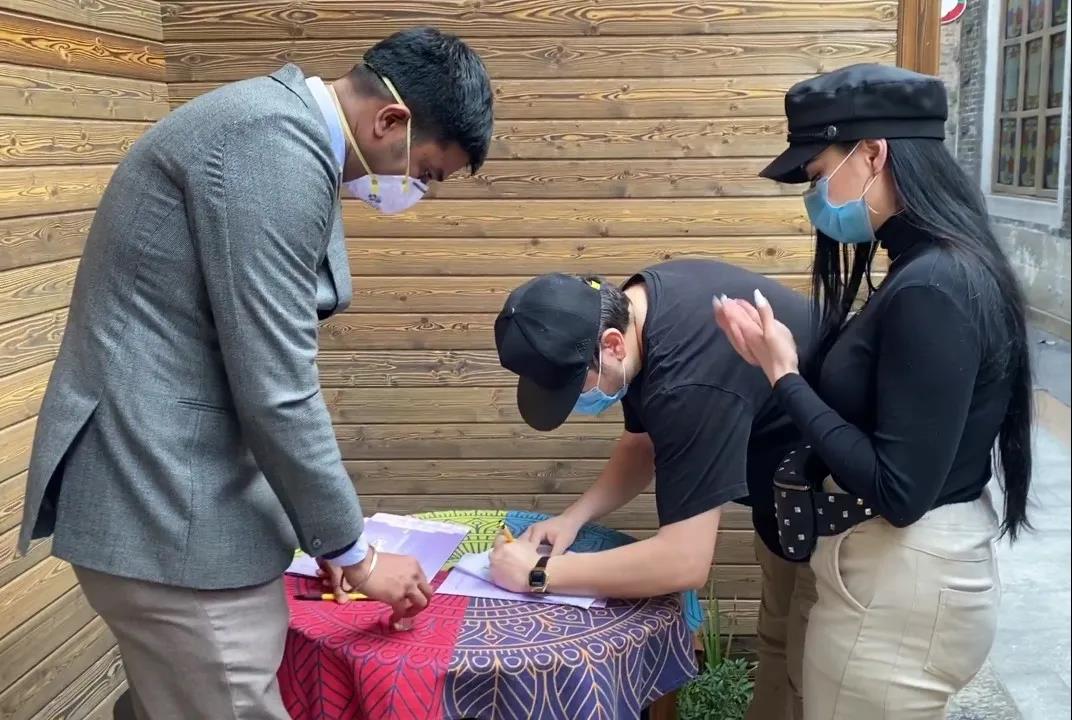 黃小龍編寫防疫指南,派發口罩
  德籍工程師HAPP GUIDO先生與妻子向九江朗星社區贈送2500個口罩,他說:"在我們兩個最無助的時候,社區一直在幫助我們,非常感謝?!?/span>
  Among them, German engineer HAPP GUIDO along with his wife donated 2,500 masks to Jiujiang Langxing Community. He said, "I am grateful that when we are in need, the Community keeps helping us."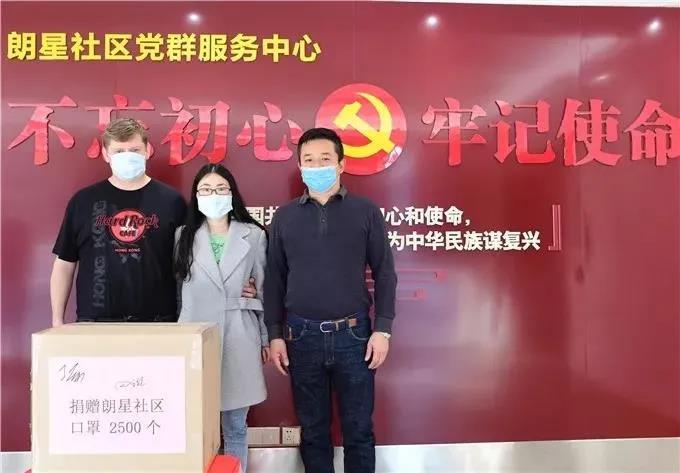 圖/梁平
  英國人Nick是一名佛山順德女婿,在春節前回到英國后看到了中國的疫情,便跑遍所有能去的商場、藥店,購買了一批口罩送回國內,希望以此盡自己的一份力。
  Nick's wife is from Shunde. He traveled to malls and pharmacies in the UK and bought a batch of masks to send to China.
他們說醫護人員是最美逆行者
  黃小龍(印度)
  Dr. Neil, India
  我的醫生同事去了武漢前線支援,我覺得他們是最美逆行者,我要向他們致敬!Well, my colleagues went to Wuhan to help. I think they are the most gorgeous challengers. I really have to solute them.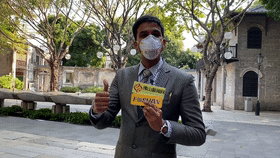 同為醫生的黃小龍為醫護人員點贊
  亞森(南非)
  Yaseen, South Africa
  為了更好地穿防護服,一些醫護人員把頭發剪成寸頭,甚至直接睡在醫院,他們不是生而偉大,但為醫治更多病人,他們別無選擇。Medical workers removed all their hair for the sake of wearing the protective garment in a better way, and even slept in the hospitals.You know, they've completely given up all of their daily comforts just to ensure that they can treat as many people as possible.
  莉莉(烏茲別克斯坦)
  Lily, Uzbekistan
  白衣天使們做的很棒,幾乎所有醫生都犧牲了他們個人時間,甚至放棄了春節團圓時刻。They are doing a really good job. And most of the doctors are sacrificing their own time, especially during the Spring Festival.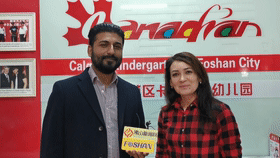 Yaseen和Lily為佛山打call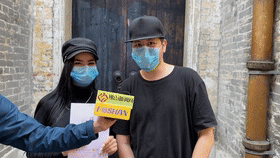 外國情侶為佛山應援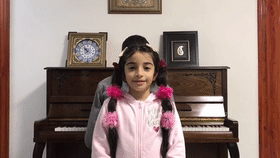 伊朗小女孩為武漢加油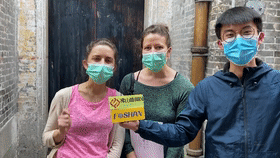 來自美國的Lindy和Lisa為中國加油
來自美國的Ruben為中國加油
沒有一個冬天不會過去
沒有一個春天不會到來
Winter will eventually pass,
and spring is sure to come
善的力量不分國界!
The power of good will is beyond the frontiers!  
穩住,我們能贏!
Hold on, and we can win!

  監制:李琳
  統籌:鄒靜姬
  記者:甘穎 陳幗偉 蘇結華
  剪輯:胡冰玉
  往期精彩回顧▼